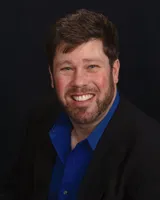 Dr. Mario has worked in the behavioral health field since 1988 and currently maintains a private practice as a licensed clinical psychologist. He began his undergraduate training in Marriage and Family Therapy at Northern Illinois University. After working with addicted youth and adults, he pursued his state certification in Substance Abuse treatment and subsequently earned his Masters in Substance Abuse Counseling. He completed his academic career in 1997 by receiving his Doctorate in Clinical Psychology from the Adler School of Professional Psychology.
 

Throughout his career, Dr. Mario has been responsible for coordinating and directing intensive outpatient treatment programs for three major hospital networks - Evanston Hospital, Alexian Brothers Behavioral Health Hospital, and Northwest Community Hospital. He believes in a multidisciplinary approach to help clients to make the changes needed in their lives. He coordinates with schools, physicians, and psychiatrists to improve the quality of care for his clients. He frequently volunteers his time as a guest speaker in the community and has been featured in the media regarding his expertise in treating substance use disorders. 



For more on his approach to therapy, click on the left sidebar titled- Treatment Approach.